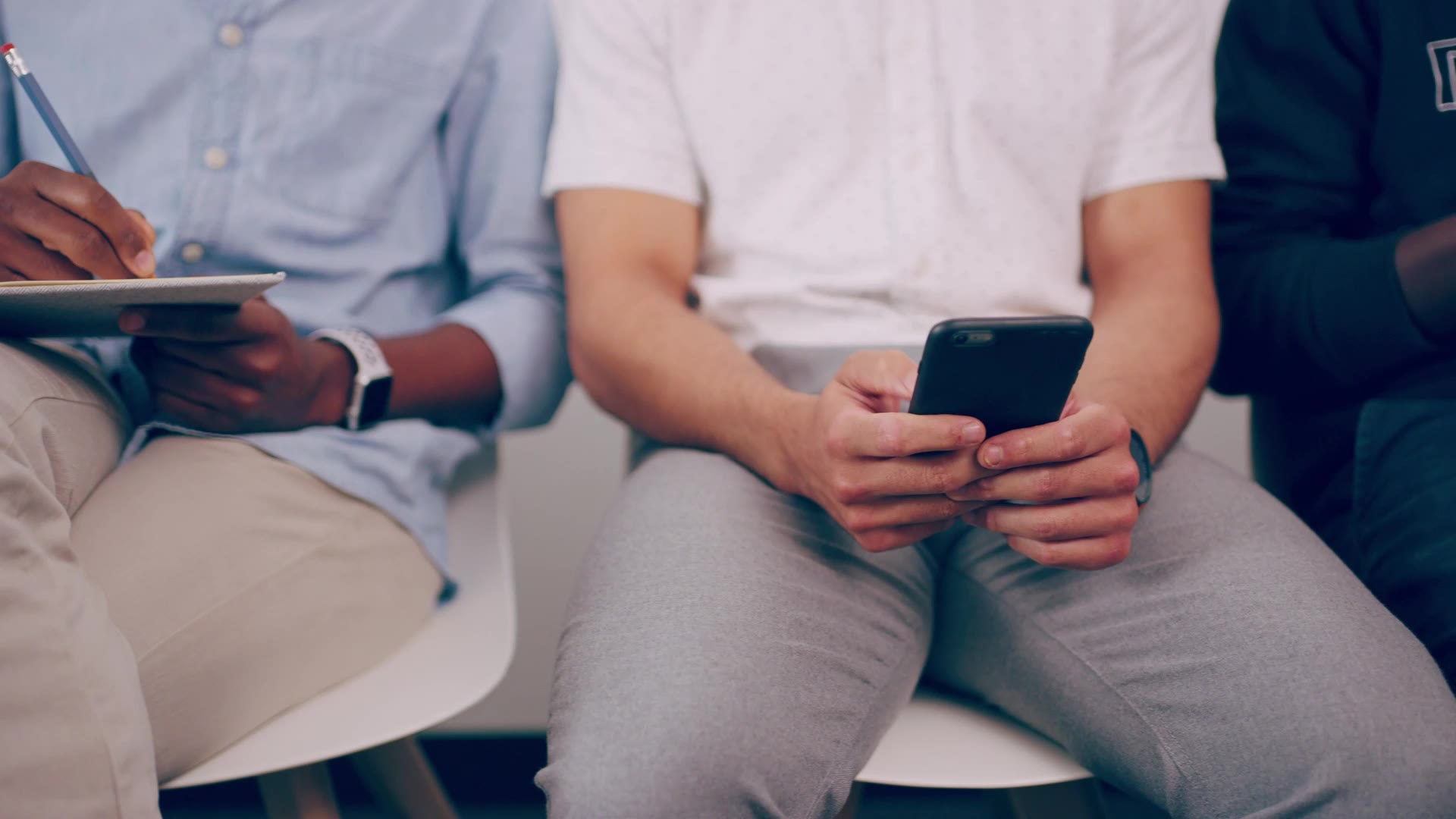 Cut Through The Recruiting BS
If you can't be a recruiting warrior after using scout, you must be in accounting. (just kidding, we love our accountant). But seriously, this talent acquisition management tool changed our lives just so we can change yours.
;
Scout Your Next Rockstar
Fast job posting to the top job sites, watching your talent pipeline fill up, reflecting and sharing the interview notes with your team, and making a decision — all by noon? That's a great day, and an even better talent recruiting tool.
Don't turn filling a job into a job. Streamline your hiring process with job board integrations, resumé assessment, and candidate nurturing—all in one tool.
Why Did We Build Scout?
We wanted to build a tool where we'd never run out of puns (like…Bundle and you will get a discout…….oh snap!).
Plus, we ran out of patience trying to find a perfect talent recruiting product that is simple enough to use but super cost-effective.
So, we said "F*ck it" and built it ourselves.
But, what can Scout do?
Integrate with your job listings on main recruiting sites like LinkedIn, Indeed and more
Manage your applicant pipeline
Easily search applicant resumé databases
Gather feedback from interviewers
Rate candidates
Take notes with various levels of security
Flexible roles and user access levels
Performance reporting on job openings and applicant pipeline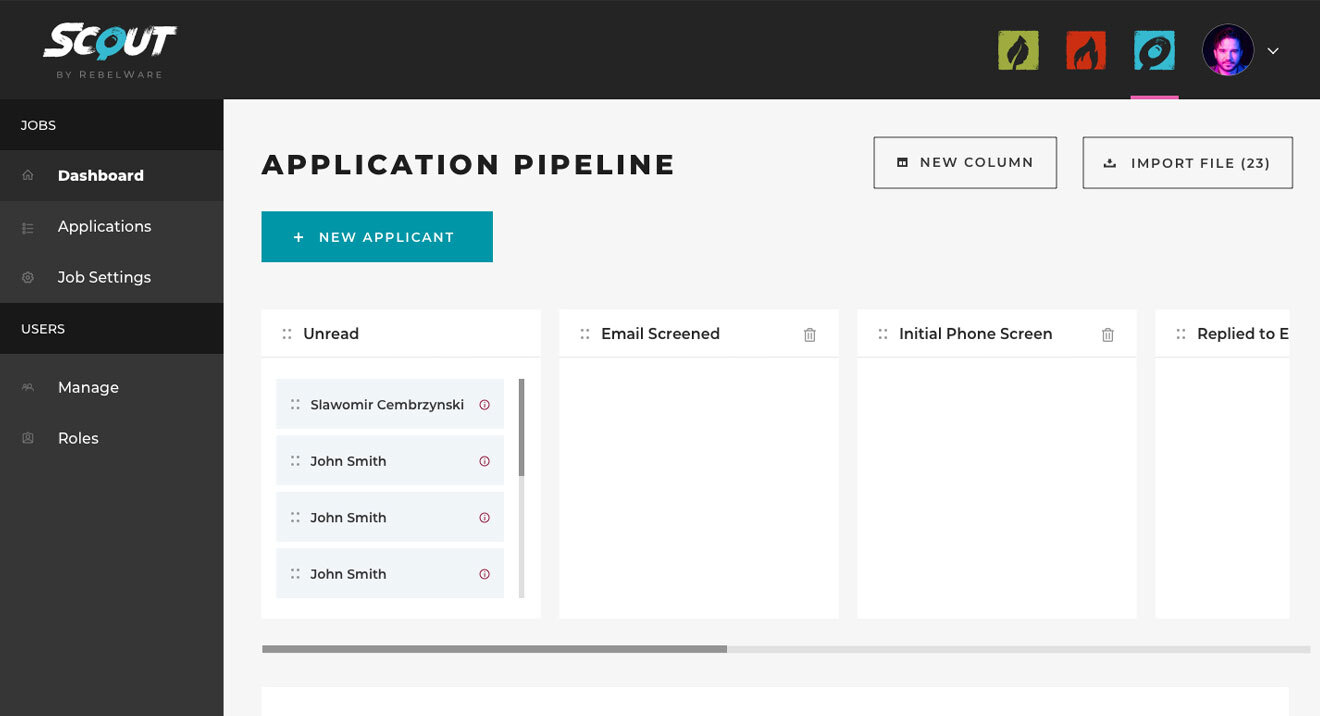 Streamlined and Speedy
We put the sass in SaaS products. We know how long it takes to find job candidates, writing post after post, sifting through applicants  only to land on that one guy who misspells half his resumé. So we streamlined the process by integrating a job board, resumé assessment and candidate nurturing.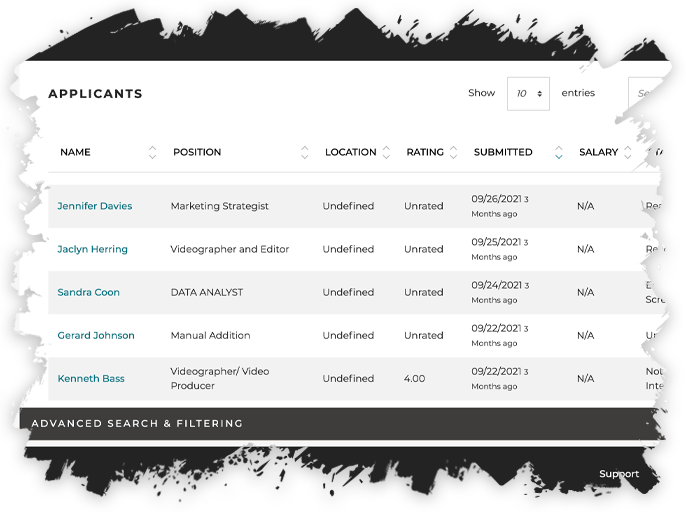 Resumé Database Search and Filter
"Did you email me her resumé? Slack? Oh it was on LinkedIn. Or was it our website?" With Scout, all resumés are reviewed directly in one place. But the best part? They're searchable, filterable, and easily sorted so you can prioritize your hottest jobs — and candidates — all in one simple, beautifully designed interface.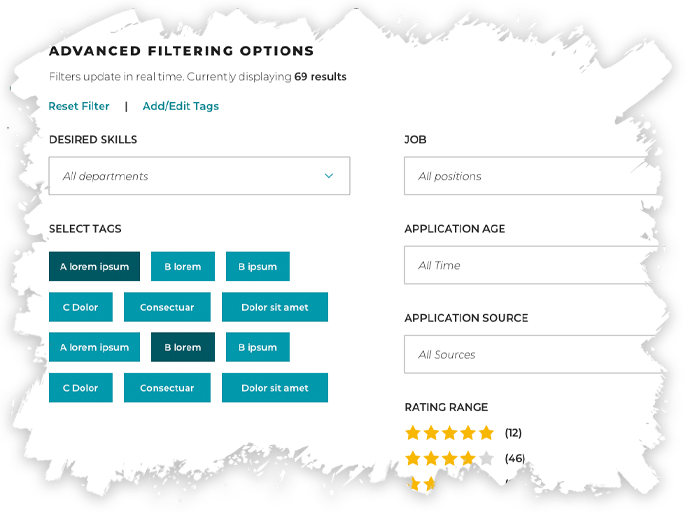 Manage the Recruiting Process
Customize your recruiting process phases and add specific steps to track the status of an applicant. That way, no one will get overlooked or go unanswered. Drag and drop candidates into different stages of the recruiting process for easy, highly-visual talent acquisition management. Then, download a report to share the latest candidate pool with core members of your organization.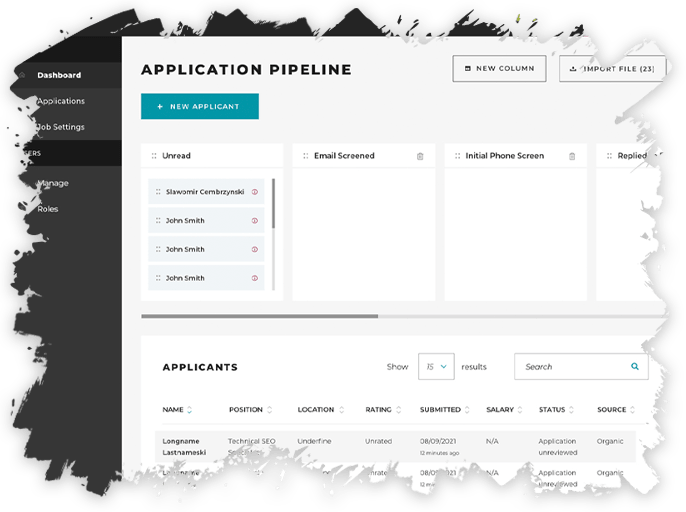 Rate and Review Candidates
Each candidate has their own detail page in Scout, filled with their cover letters, resumés, and introduction videos. Scout users can rate the applicant after they've reviewed or interviewed the candidate, plus leave comments to alert hiring managers of their perspective on whether or not they're a good fit for the job. Scout admins can keep private notes (PSA: don't use this to talk crap about a bad interview, capisce?)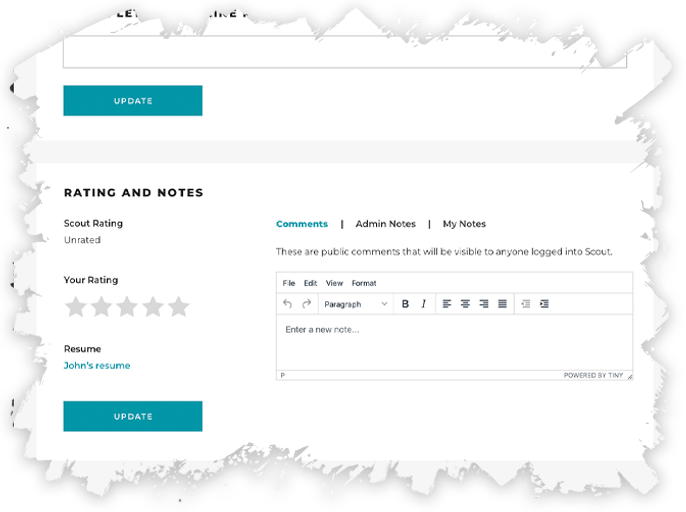 Want to witness RebelWare in action?
Schedule a demo to learn more about what can do for your lead generation marketing.
Other RebelWare Products
Only if You Need to Fix More Things in Your Company