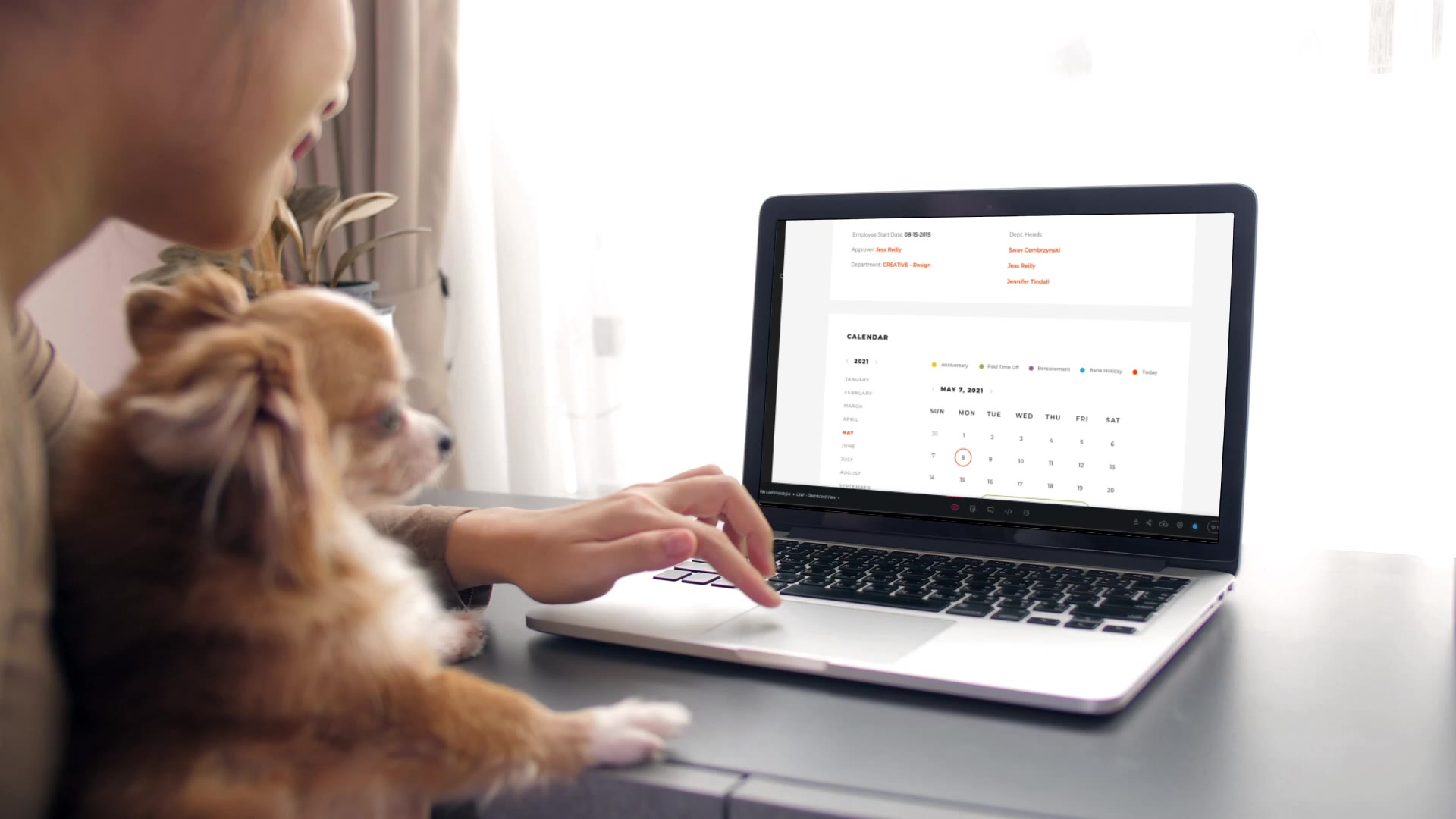 Don't Stop Beleafin'
Vacation, leave, paid time off — whatever you call it, Leaf is here to keep it organized whether you're scheduling and requesting time off, or approving and tracking it. Now leaf already, wouldya?!
;
Managing Time Off Shouldn't Result in Time Lost
Tracking paid time off requests may seem like a, "we can do it ourselves," type of task.
Until your business starts growing, you hire more and more people and your senior leaders' expectations grow too.
So why waste precious time on mindless, repetitive tasks when a solution like Leaf exists?
What takes five minutes here and there starts adding up the more your organization grows.
But with an easy, pricing as cost-effective as Leaf, the process becomes a no-brainer, and you can get back to doing all the other things that make your business amazing.
Why Did We Build Leaf?
The pressure on HR is real. PTO requests were flying in, and the faster we grew, the more these small but important tasks piled up. It came down to our most senior head of HR calculating each employee's PTO balance manually in spreadsheets and email folders. It was time we dusted off our process to reimagine it. That's when we built Leaf — a better way to request, approve, and manage the Time Off Requests for your employees and teams.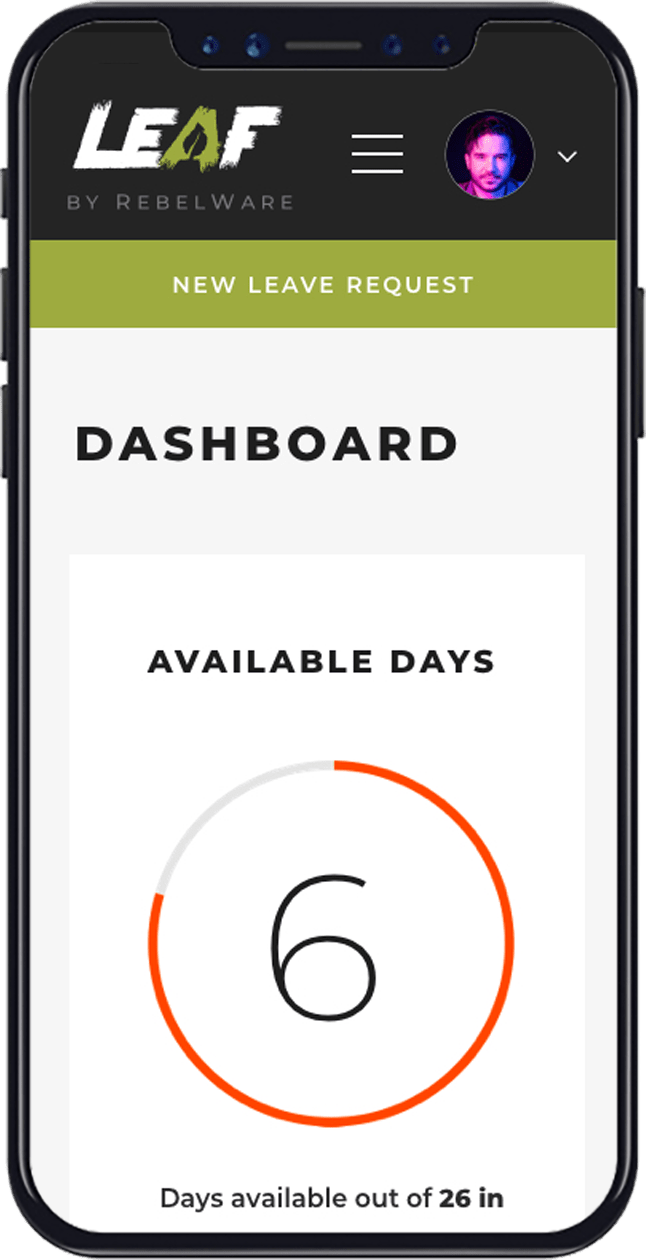 Turn Over a New Leaf
One-click PTO requests
Multi-level manager approval routing
Employees manage their own PTO balance
Customize PTO allowance by employee
Calendar view of time off across the company
Flexible roles and user access levels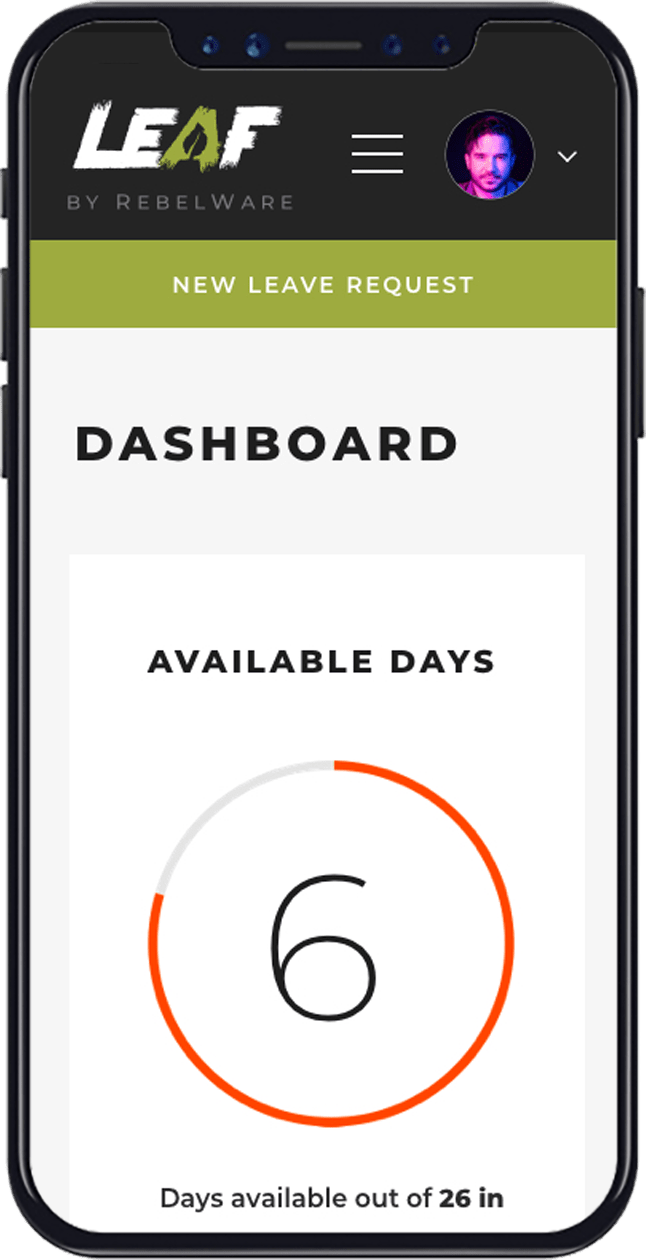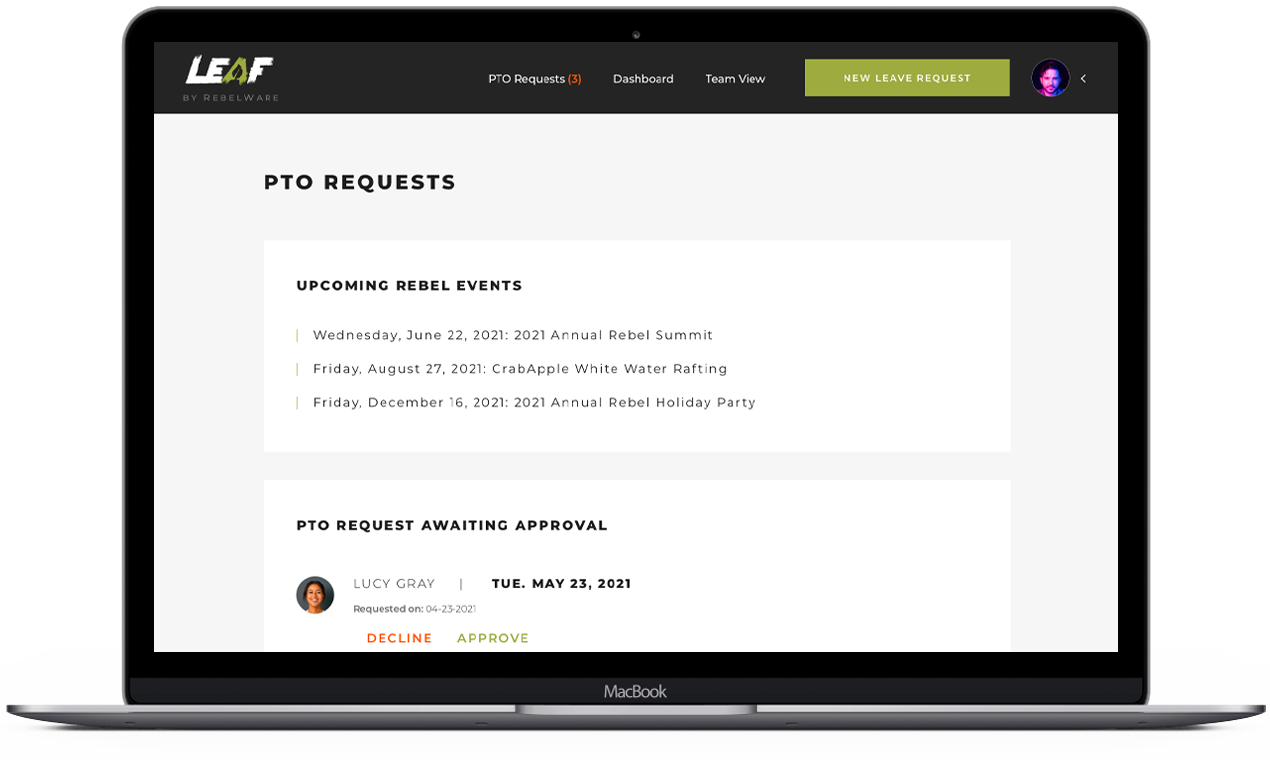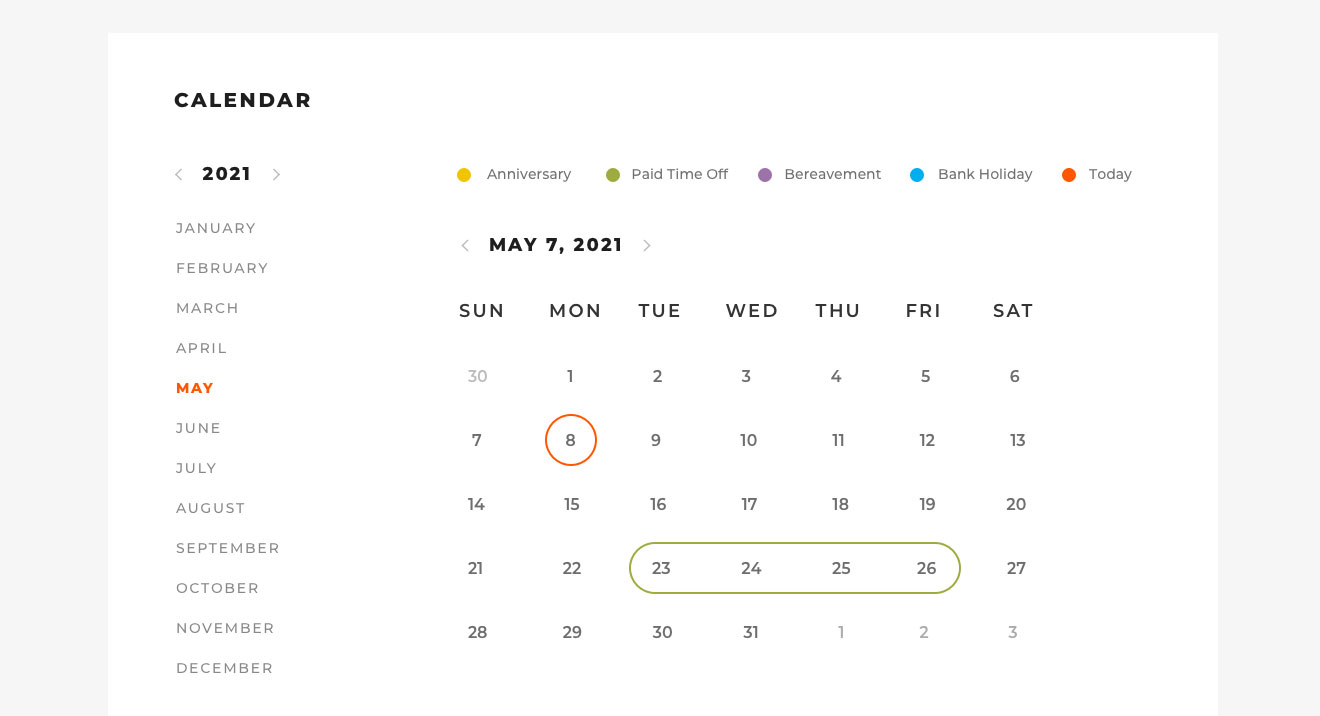 One-Click Time Off Requests
We know firsthand that 90% of the battle is getting people to make the request. That's why we made asking for time off so damn simple. Leaf's Time Off Request form is easy to find and even easier to fill out. A click, a date, some detail (only if you want to)—and done.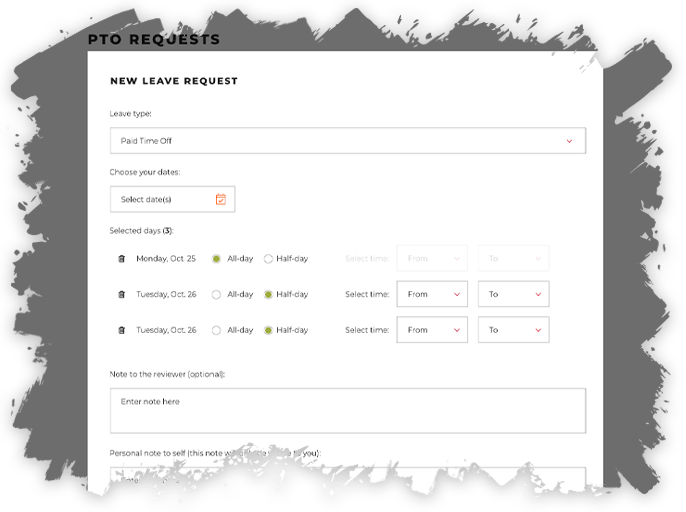 Filterable PTO Calendar View
Informed decision making is the cornerstone of Leaf's design. This is a Calendar View of your dreams — at least that's how we felt once we used it. See a birds-eye view of your teams' and company's time off schedules before approving requests. Filter using departments or custom team settings. Balance work, share reasons, be mindful. Wow, what a world you'll live in.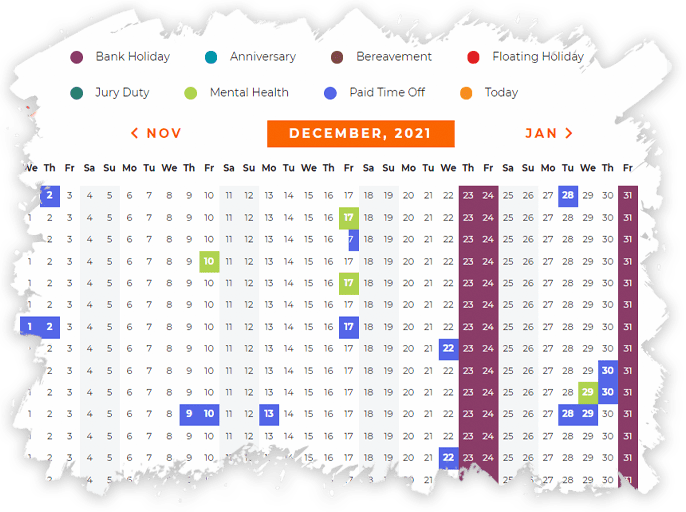 Look Before You Ask
Your inbox—and your team—will thank you for this. Leaf's Comprehensive Snapshot of each employee's time off situation is super clear and filled with information. It includes their annual allocation, rollover from last year, company holidays, remaining balance, pending requests, and more. You can even customize the categories to allow employees to request a Mental Health Day Off (we did—trust us; it's great).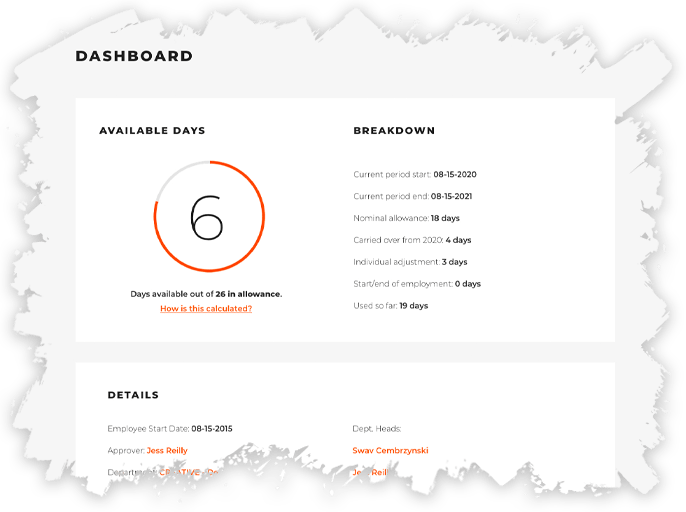 Never Miss an Approval
"Did they officially ask me? Did I just imagine it? When did they put the request in?" Managers have a lot on their plates. Leaf's beautiful interface simplifies the approval process, alerting managers with notifications when a new PTO request has been submitted by their team. They can check the calendar view to make sure there's coverage on their team, and approve in one click.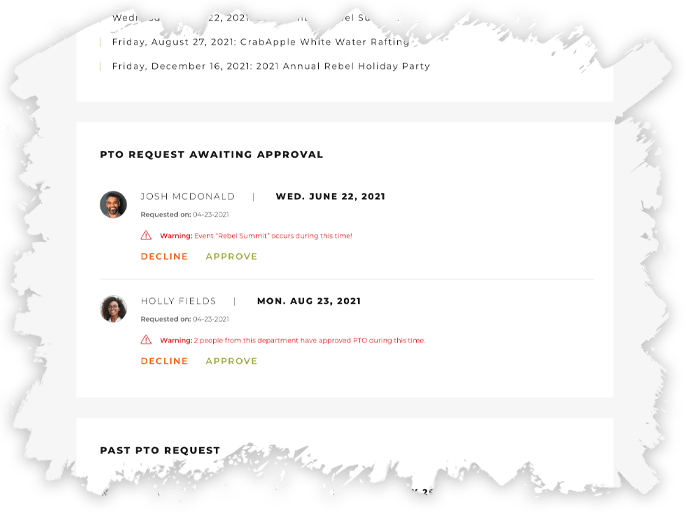 Want to witness RebelWare in action?
Schedule a demo to learn more about what can do for your lead generation marketing.
More RebelWare Products
Only if You Need to Fix More Things in Your Company